Prosessional Asbestos Removal
With over 15 years experience and unrivaled customers support, rest assured you are in the very best of hands for any size project.
Teign Asbestos Removal Devon
Non licensed asbestos removals on both domestic and commerical properites
Asbestos cement roofs Removal
Mainly made up of large sheets of corrugated asbestos cement; they can often be found on industrial or farmyard buildings, but can also be found as roofs on garages and sheds.
Asbestos wall cladding Removal
This product has the shape and structure similar to roof sheeting, and can often be found on walls/as walls of buildings with asbestos cement roofs.
Asbestos downpipes and gutter Removal
These asbestos downpipes and gutters are often attached at the end of cement roofs in warehouses and other industrial type buildings.
Asbestos cement
Asbestos cement is mainly a mixture of chrysotile (white asbestos) and cement, moulded and compressed to produce a range of asbestos cement products. You can find asbestos cement in many places inside and outside buildings such as:
Asbestos cement roofs
Asbestos wall cladding
Asbestos downpipes and gutters
Asbestos cement flues
Asbestos cement and pitch fibre water and sewer pipes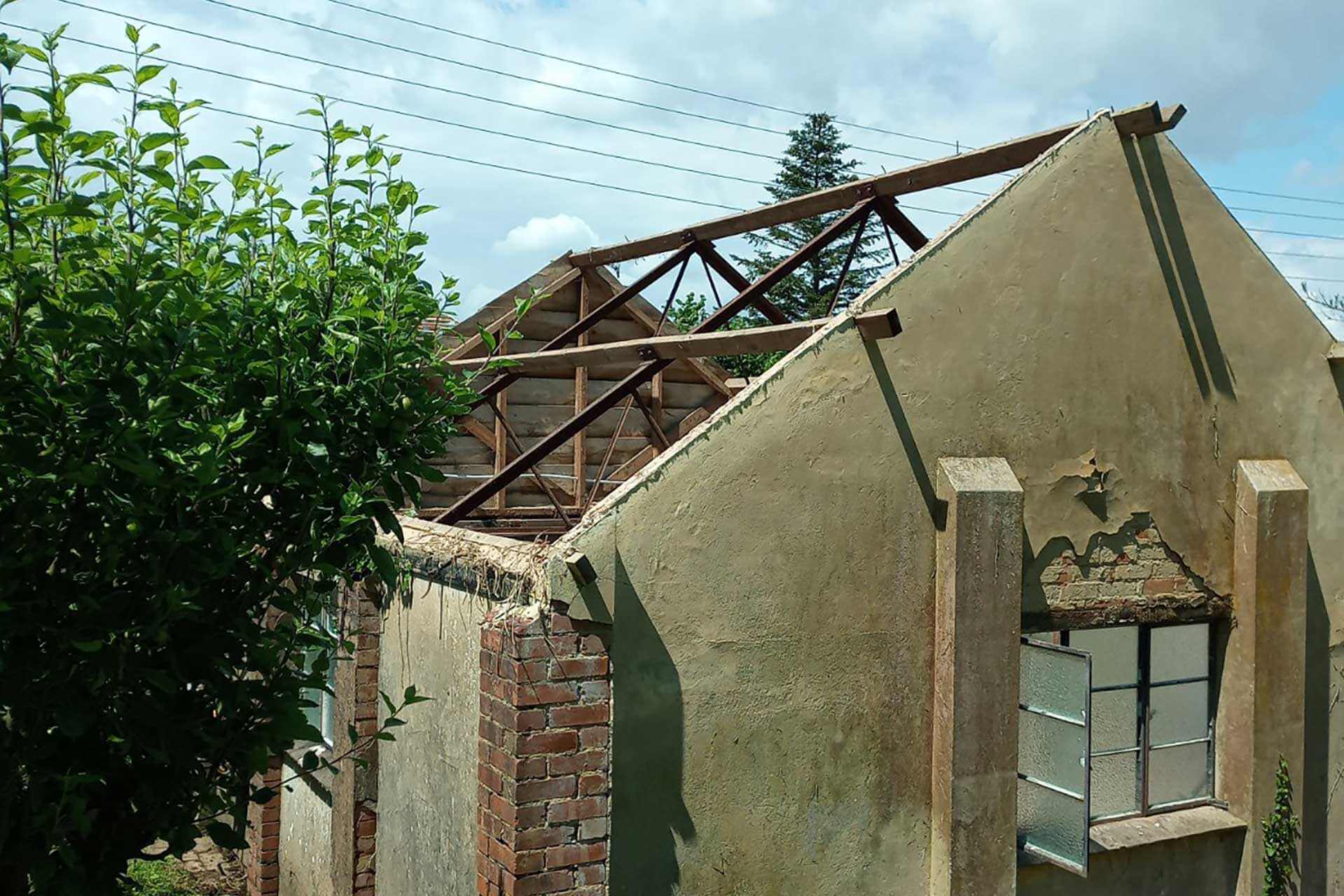 Start with A Free Quote For Your Project
or call Now: 07923 005001
"
Professional start to finish project, finished ahead of schedule and more competitive than any other quotation we had.
"
We are experienced
We Have Over 15 Years of Experience in The Industry
From pick up and disposal of goods from small domestic households to removal of whole dwellings from inside to outside, we offer a wide range of services at realistic prices all without any vat to pay.
Each service is tailor made to your requirements so as to minimise any further disruption to surrounding areas.
Whether it's a small garden shed project or a large commercial warehouse we can do the job safely and correctly.
About us
Providing professional effective asbestos removal since 2009
With a long background in marine and aircraft engineering and then groundworks/building works, we have built up a good knowledge base in removing structures properly whilst keeping the asbestos contained in its surrounding materials.
We have maintained a good reputation over the years and have a lot of regular clients using us on a daily basis from roofers and plumbers to larger construction firms.
Fully UKAS trained, environment agency licensed and we carry public liability insurance.
Asbestos Surveys & Samples
If you require and asbestos survery or sample contact our partner Merit Environmental on the link below
Your Satisfaction is Guaranteed
Cannot fault this firm! Very knowledgeable and extremely helpful, gave me lots of advice and saved me money, would highly recommend this firm to anyone and will use them again without hesitation.
Great service and advice, easy to contact and book in simple. Safe disposal and minimal mess. Very nice chap and knowledgeable. Good rates.
Great communication & quick turnaround time. Quick to provide a quote without having to chase it up, price was competitive and the work was done very quickly too. Happy to recommend this firm to anyone else and will definitely continue using them in future.
Message Us
Get In touch below. Ask Any Question or Start a Free Quote
Office Location
18 Armada Drive, Teignmouth, TQ14 9NF
Email
teignasbestosremoval@yahoo.co.uk